Our current timeline for the Artkive Box process from our receiving your art to delivering your book proof is about 6-8 weeks. The end of summer/pre-holidays is our busiest time of year!
Timing can vary due to shipping delays, weather, and the current volume of orders.
If you need your order by a certain date:
Please contact us via email (help@artkivebox.com) to let us know if you are hoping to receive your book by a certain date. A rush fee may apply.
Here is our current timeline:
(updated for current events)
Shipping your box 7-15 business days
Photography 4-6 weeks
Our photographers light and photograph each piece individually. Care is taken to refresh the art (unfold corners, remove unwanted tape, clean off glitter, etc.).
Invoice 1-2 days after art is photographed
We'll send you a Second Payment Invoice based on how many pieces you sent and how many books you will be printing. Learn more here.
Editing & Book Building 1-2 weeks
Our editors enhance and crop each image to highlight your masterpieces. Our book builders load all of your artwork into your account, create your book proof according to your specifications, and send you instructions to review, edit, and approve your book.
Final Book Review 2 days after you approve your book
Our book reviewers do one final review of your book to make sure everything is as you requested and your images and cover look amazing. If anything doesn't look 100% perfect, we'll send you an email to make sure you're happy with your book.
Printing 4 business days
Shipping your book 7-10 business days (Expect Holiday Delays)
**Please note: If you selected Expedited or Super Rush processing at checkout, your order will be ready within the time frame of the option you selected. All Standard orders are subject to change, and will be processed under our current timeline and not the timeline listed on our website at time of purchase. Timeframes listed begin when we receive your art, not when you purchase the shipping kit.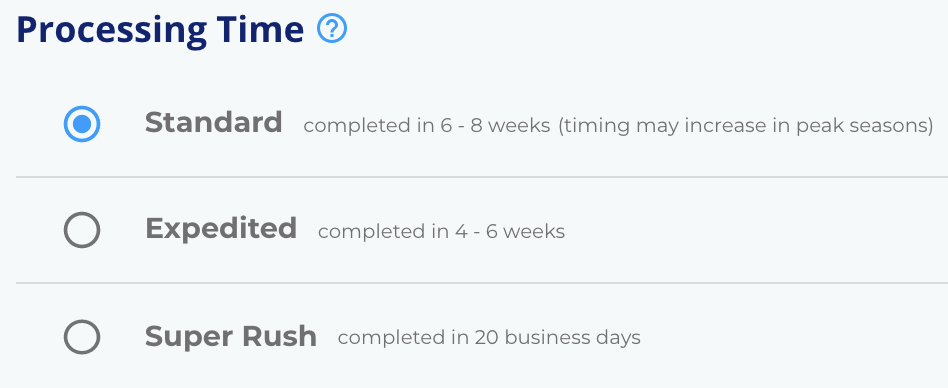 *Mosaic proofs will be sent via email, and once approved you can anticipate 3 weeks for printing, custom framing, and shipping.
Moving? CLICK HERE for recommendations on using Artkive Box Service during a move
For information on International Orders CLICK HERE