At Artkive, we professionally photograph each item you send us in the box. No item is too big, small or oddly shaped for our team to handle!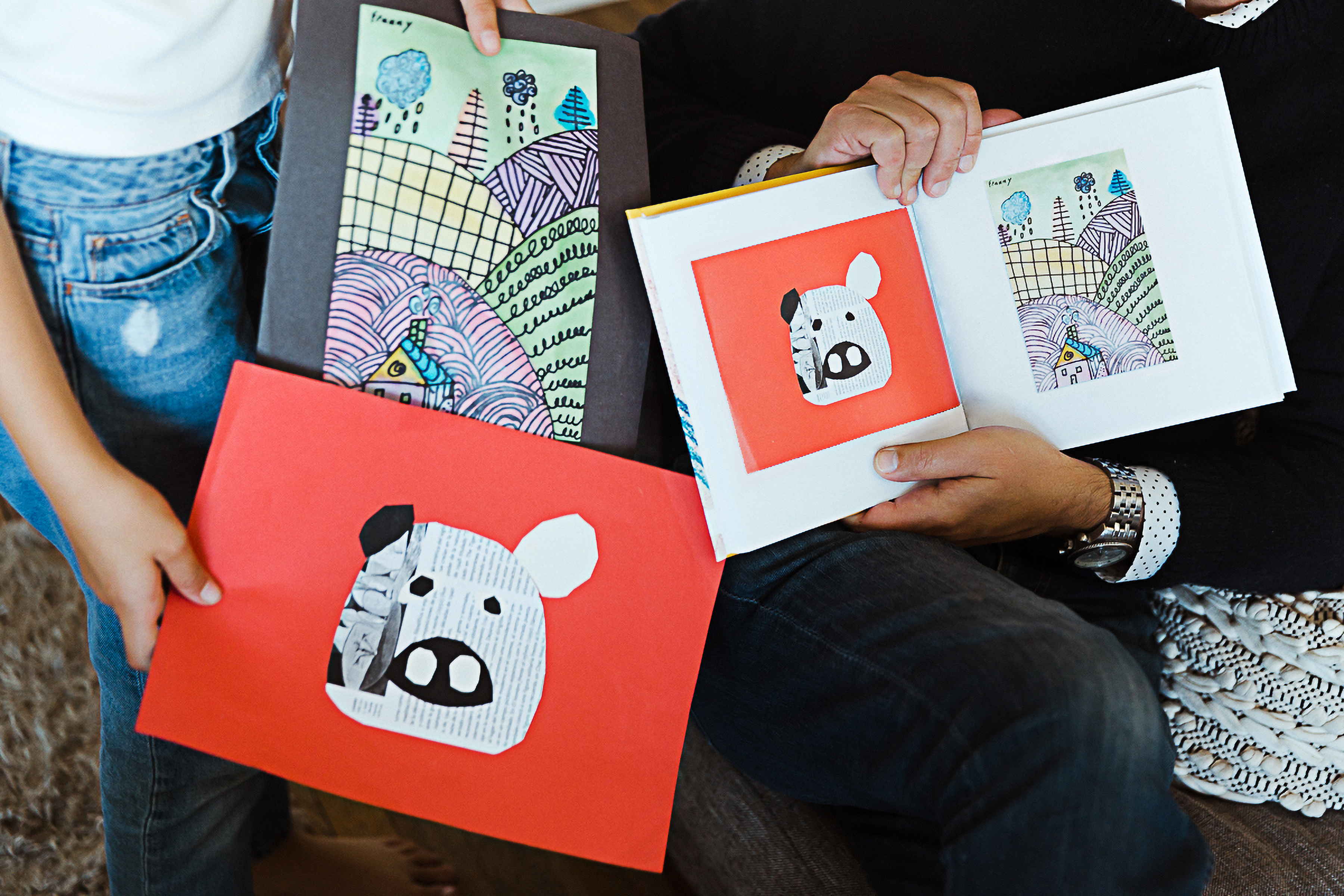 3D Art
Yes, we photograph 3D art! We photograph it at an angle so that it shows the dimension of the piece. Please wrap it in bubble wrap or packing paper and make sure it is snug in the box. Pieces that are not properly packaged can be damaged during shipping. You may even want to write FRAGILE on the box.
Cards
We are happy to photograph cards! We shoot the front as one image and the inside as the 2nd image, so each card is considered 2 pieces with regards to pricing. Cards will be on a spread in the book with the front on the left-hand page and the inside of the card on the right-hand page. If you want to do the work of cutting them and pasting them to a piece of paper then we can photograph them on one page but you will lose the backside of the cover.
Collages/ Multiple Images on a Page
We can only put one image on each page. If you would like several items together, you can send it in as a collage with everything attached to a piece of paper and a note that you would like it photographed as one piece. (Our photographers will not collage your pieces together on one page, even if requested on your order form. Our format only allows for one piece per page.)
Can you photograph hand and footprints so they print the actual size?
Not at this time. The art is photographed and edited to fit the pages so we aren't able to guarantee that it will be the same size as the original art piece. They still look adorable though!