The Artkive app is available for iPhone/iPad. Photos can also be uploaded and viewed through our website on your computer.
Features:
Storage for artwork and other memories
Labeling art with child's name, age/grade, art piece creation date, and adding captions
Easy to print books and Mosaic frames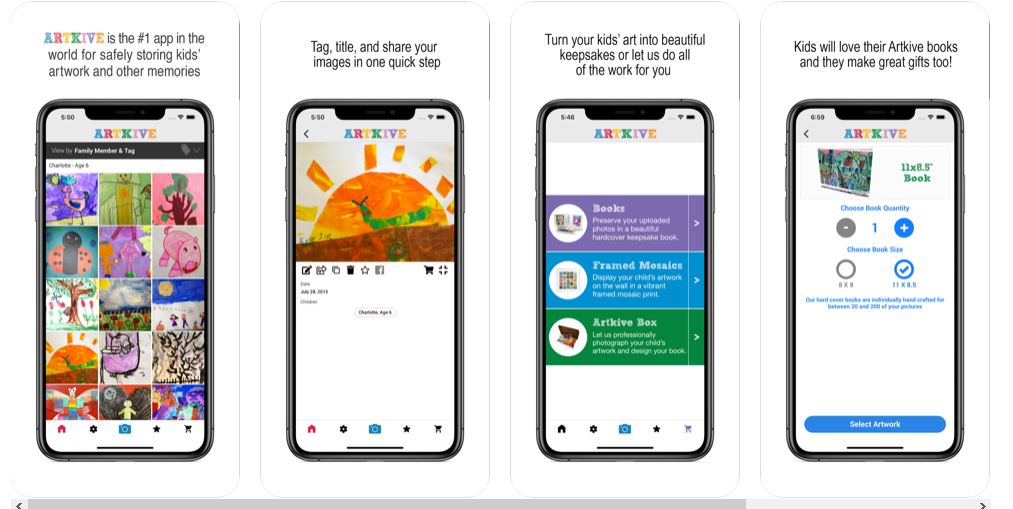 ***Featured as an APP OF THE DAY by Apple***
As seen on THE TODAY SHOW, GOOD MORNING AMERICA, in REAL SIMPLE, PARENTS MAGAZINE, and countless other parenting resources, Artkive is the leading and original app to chronologically store, share and print your child's artwork or schoolwork.
Never again feel guilty about throwing away artwork your kids bring home. Get rid of the clutter and start to enjoy your child's work. Turn your Artkive into a high quality, hardcover book or other great products with little more than the touch of a button!
Your kids will love flipping through their Artkive books to see their creations, and they make great gifts for grandparents and other loved ones.
Artkive currently offers 3 different membership tiers offering benefits such as free book credits, discounts, and other surprise benefits which offset most, if not all of the cost of membership. Memberships are only required for users who have used the app for more than 6 months AND have more than 40 images stored.
For more information, check out http://artkiveapp.com or email us at help@artkiveapp.com