From the book preview, click "edit pages" and navigate to the page that says "sort pages" at the top.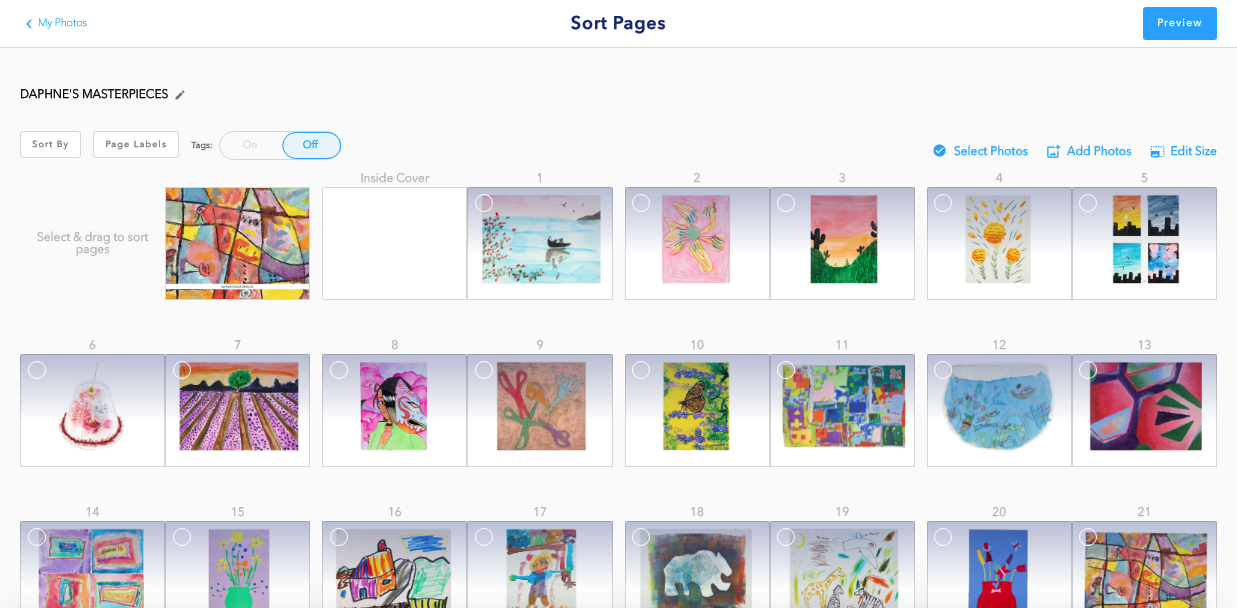 There are several ways to change the order of the pages. If you click the "sort by" button, you can select an option that will auto-arrange the images by name, age/grade, caption or file name. Once you have selected the option you'd like, click "close". You can reset the sort by pressing the reset button if needed.
You can also re-arrange images by dragging and dropping an image to the desired place in the book.
If you want to move several pictures to a different part of the book at once, select the images you want to move, then use the "move to" selector at the top of the screen to move the images to the desired part of the book.