Click on the cover to open up the cover editing page.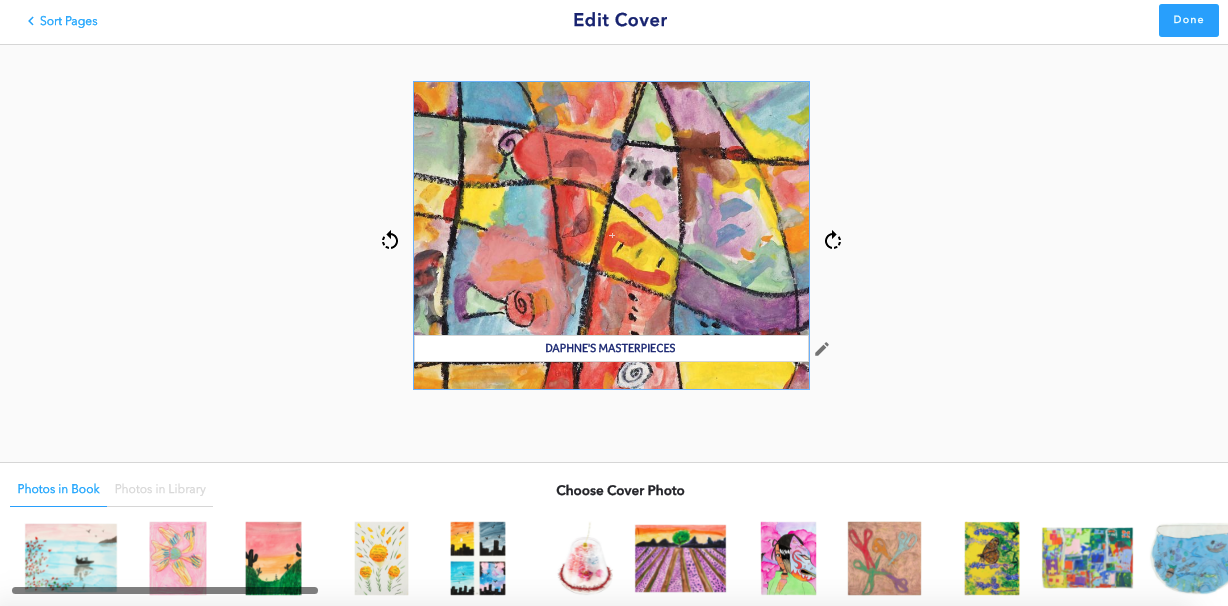 Select a cover from the bottom bar. You can select an image that is in your book or an image that is in your account, but not in the book. Click and drag the cover photo to adjust the alignment. You can rotate the cover photo using the circular arrows on either side of the book.
Once you have finished editing the cover of your book, if no other changes need to be made, click Done in the top right corner.