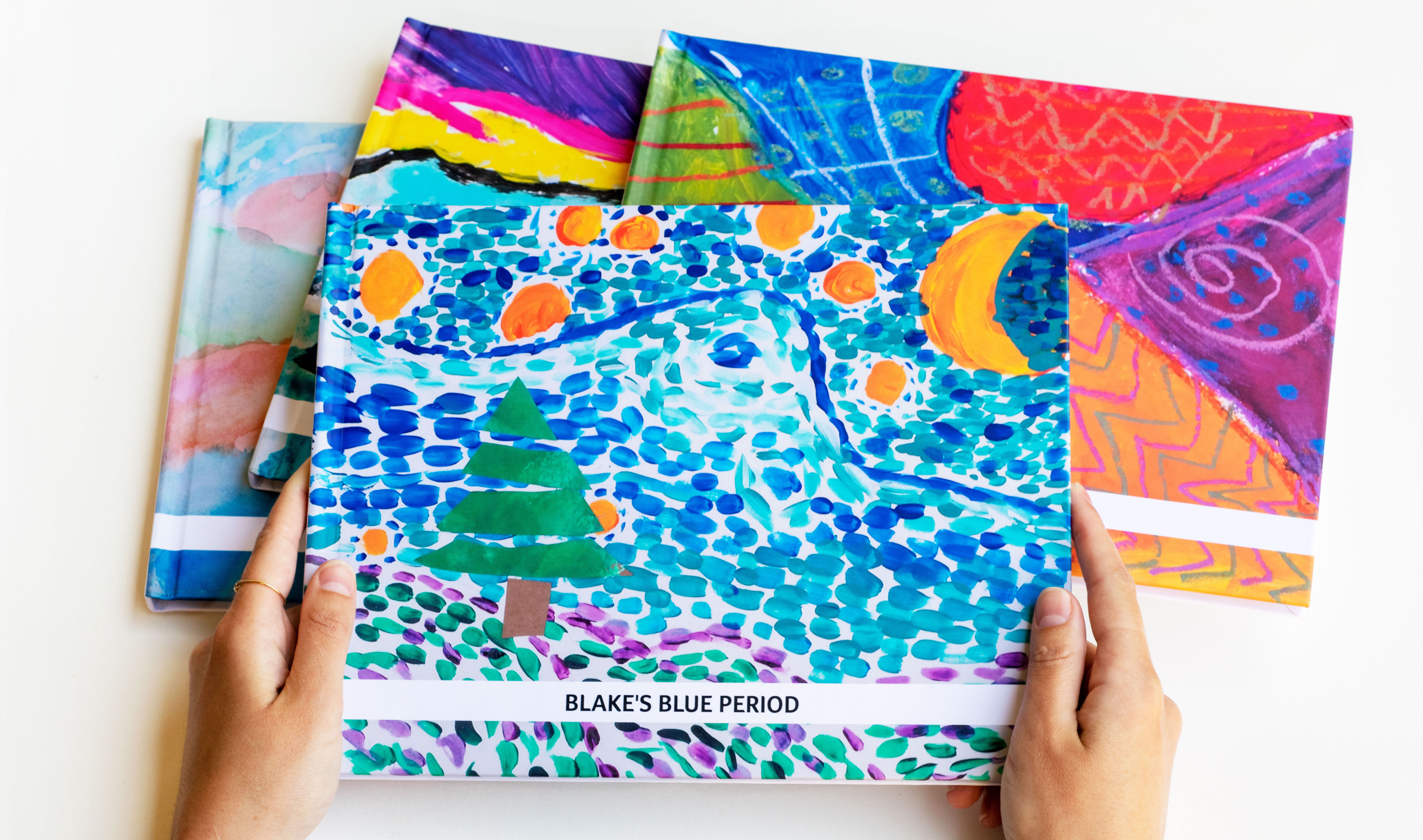 We want preparing your box to be as easy as possible! We know you are busy and most likely decided to order a box to save you time. It's also important that we create your book just the way you want it, so here are some must-do's and some tips!
1. The Order Form
We will provide an Order Form in the Box, and it will also be attached to your order receipt email. This is a Must-do! We use this form to create your child's name and age labels and as a guide on how you want your books organized, including what you would like the title to be.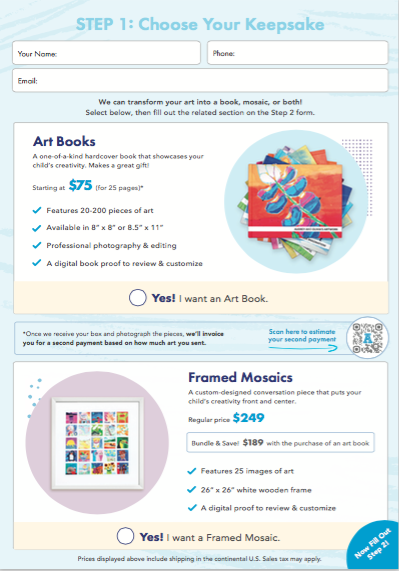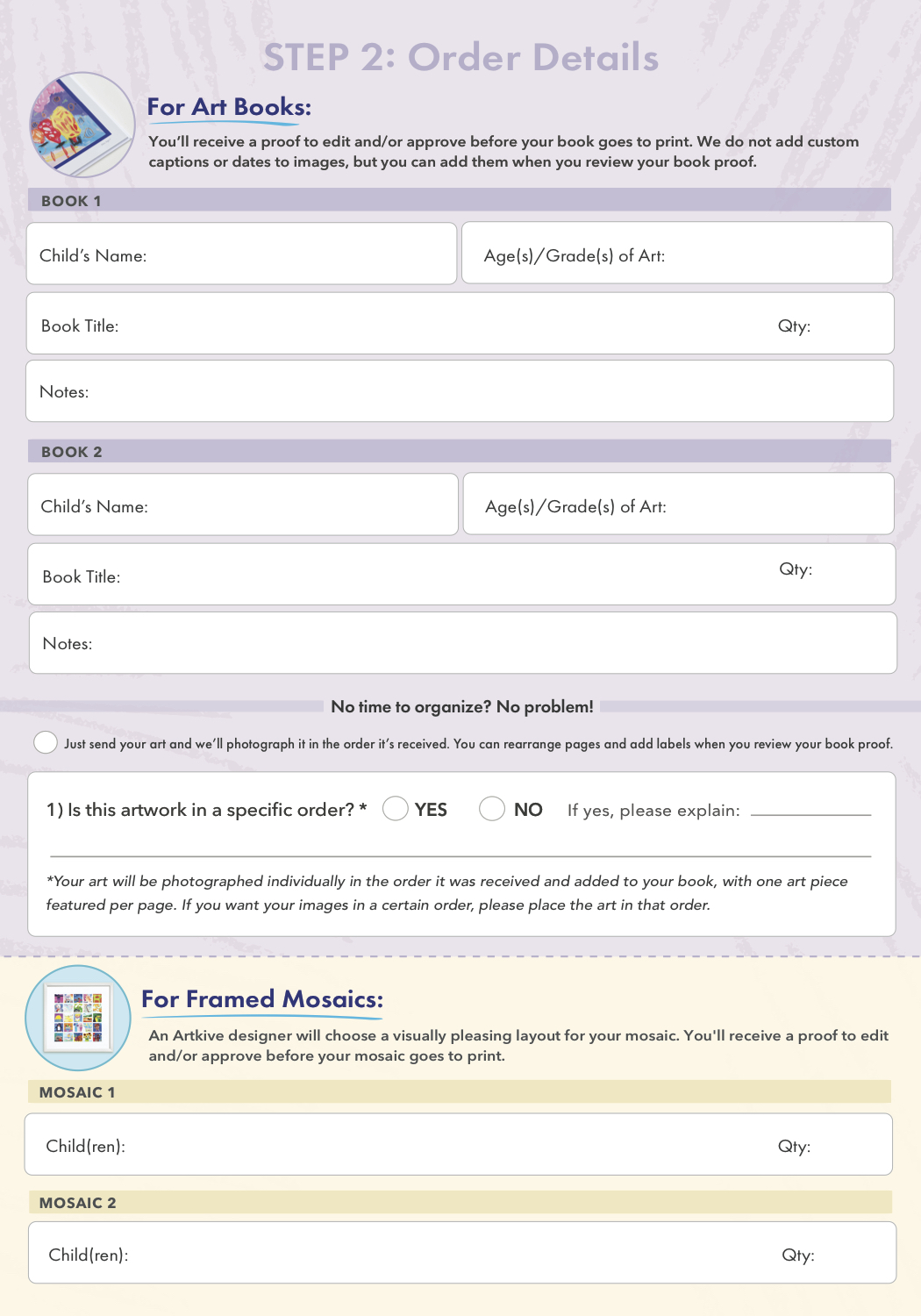 Click desired form to download PDF
2. Multiple Children
You are welcome to send art for multiple children in the same box.
Must-do: If you are sending art for more than one child, and would like them to have separate books, please send a Book Order Form (above) for each child. Securely separate the art by child. See below for tips!

*** Please note: We will assume that you want one book for each child. If you want one book with more than one child's art in it, please make a note of that on your order sheet.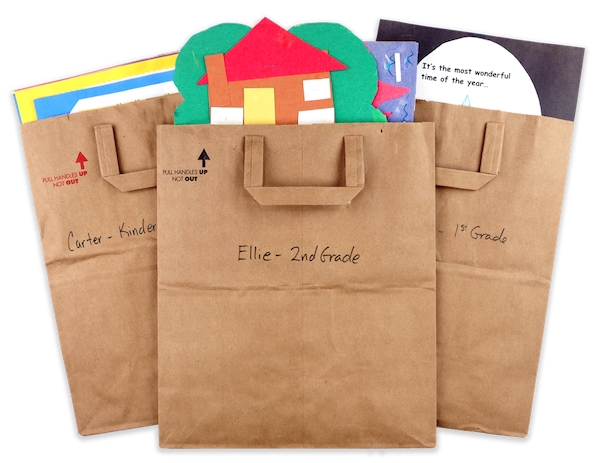 3. Separating and Ordering Art by Age or Grade

It is up to you if you want your art labeled and organized by age/grade. If you separate your art by age/grade each piece will be labeled with that age/grade. We will also put your art in order by those labels, for example, preschool, then kindergarten, then first grade.
Example of name and age label in the book preview:
If you are too busy or your art is jumbled up, that is okay, too! Your art will be photographed top to bottom in the order it was received. If so desired, you'll have a chance to rearrange pages, and add image labels while reviewing your book proof.
Please Note: We only photograph 1 piece of art per page, and the design/format of our books was created to feature 1 piece of art per page. If you want multiple small items on one page, you would need to create a collage of those images using tape or glue prior to sending in your art - if the artwork you want photographed together is not collaged prior to you sending in the artwork, each item will be photographed individually.
Examples of items made into a collage by gluing the items to a single piece of paper: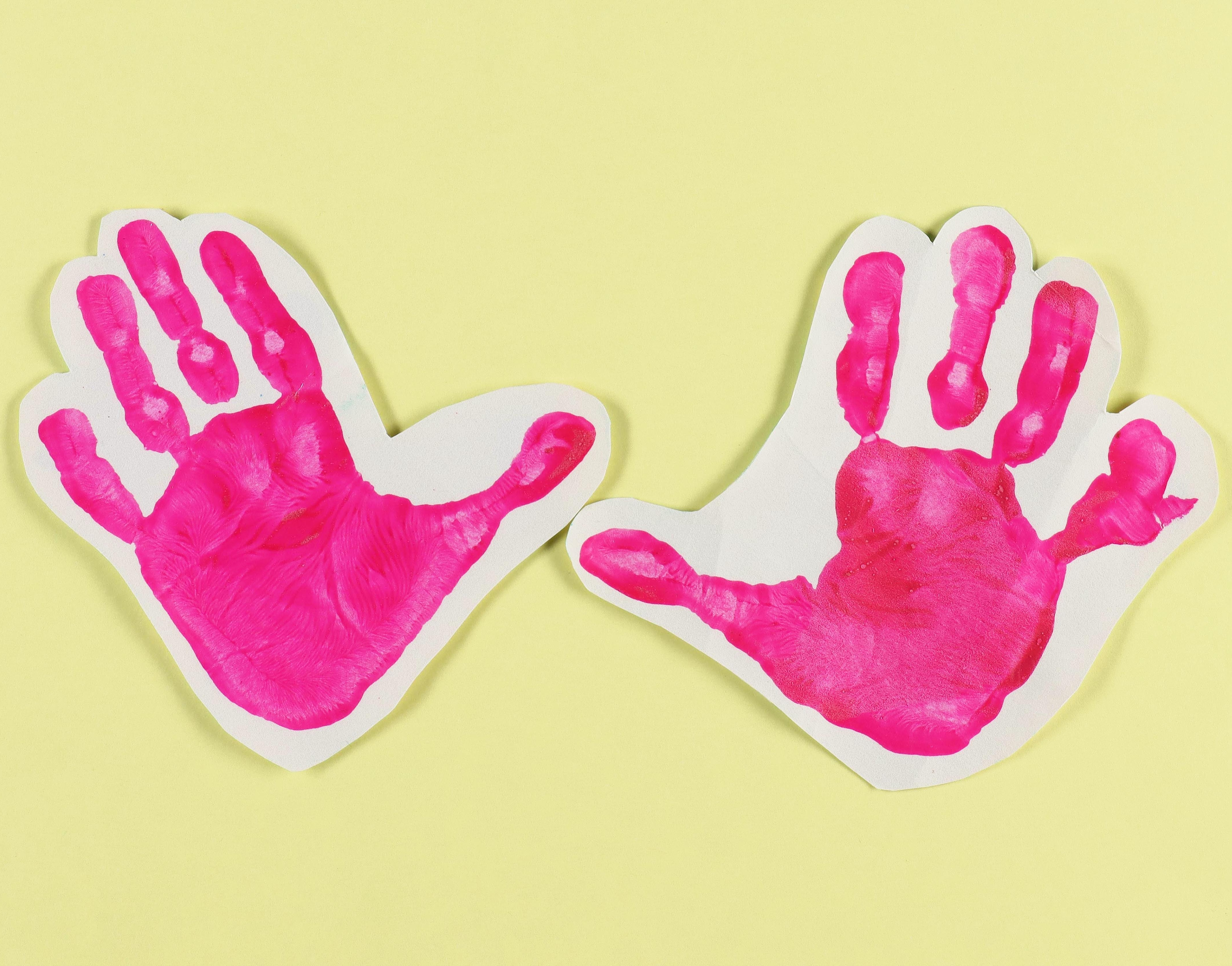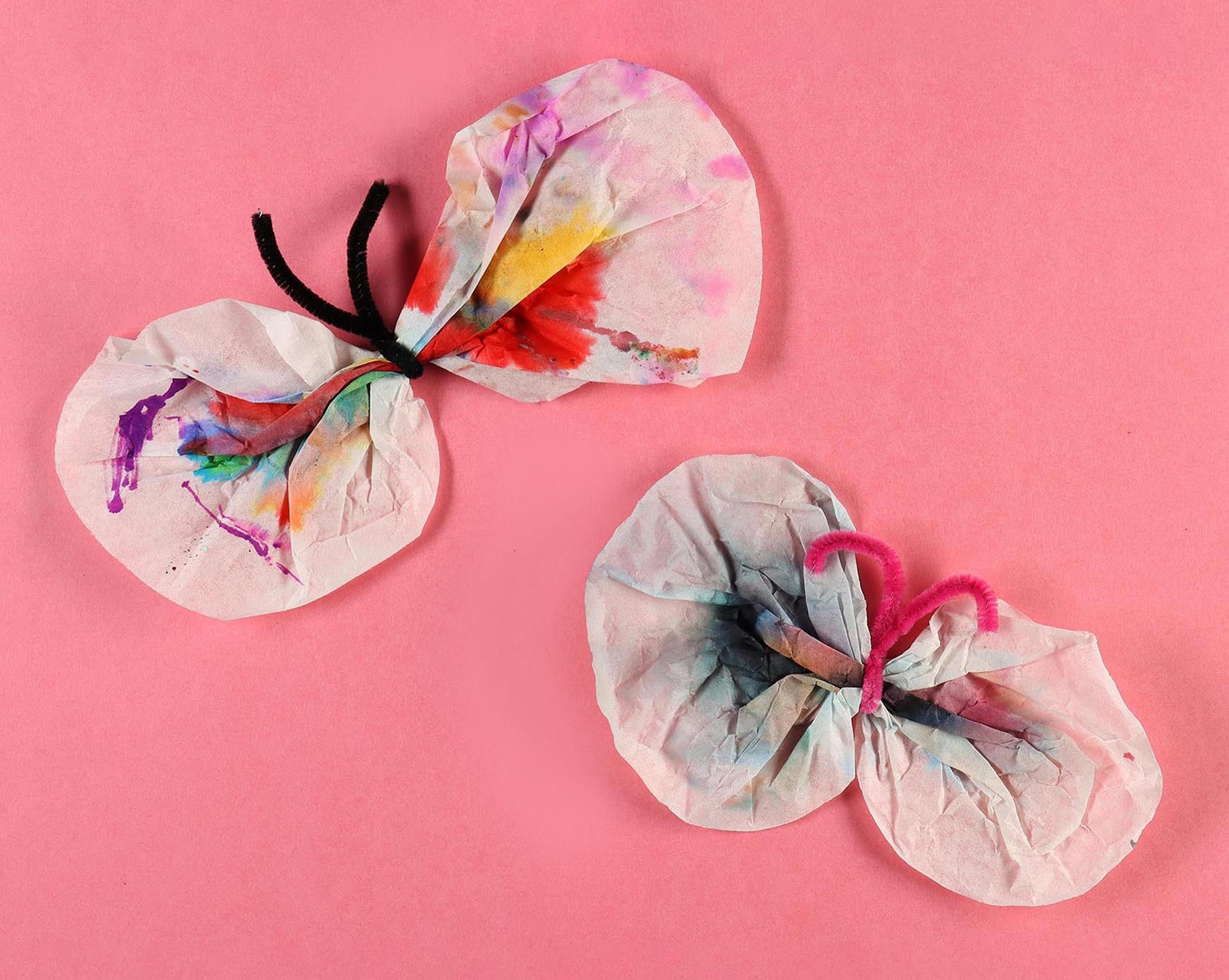 We do not add custom captions or dates to individual pieces of art, but you'll have a chance to add custom labels while reviewing your book proof before it is printed.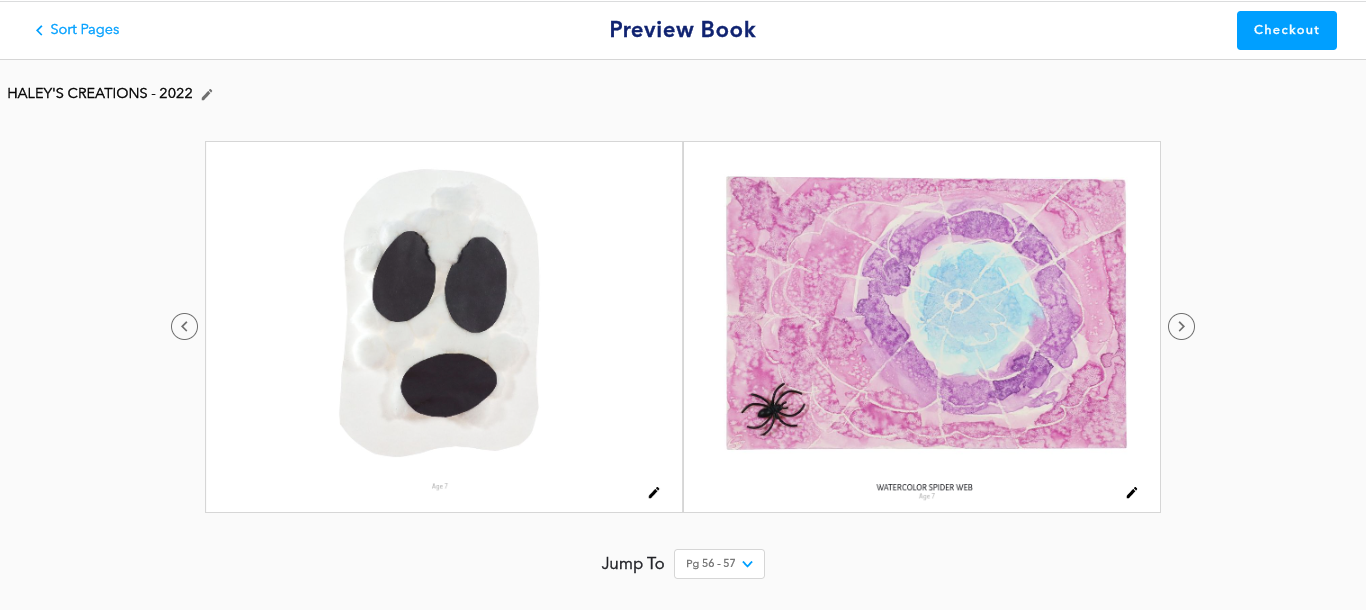 See below for additional tips on how best to separate and label your art!
4. Book Size and Multiple Books
Books can be made with 20-200 pages. If you send between 15-20 pieces of art, we will add blank pages to the book. We will not print books with less than 15 pieces.

If you send more than 200 pieces for a book, we will either digitize the remaining images and leave them out of the book or split your book into multiple volumes.
*** Please note: If you want multiple books please include notes on how you would like us to divide up your art. For example, Book 1: Lucy's Preschool Art and Book 2: Lucy's Elementary School Art (K-5th grade).
5. IMPORTANT Notes about Packing Your Box
We send one plastic bag to help protect your art from the elements. All of your art should fit in the bag and can be separated within that bag using one of the techniques below. You do not need to have one of our bags per child or book and are welcome to use trash, grocery or other plastic bags.
DO NOT SEND GLASS. The glass in framed art almost always breaks during shipping and we will not process a box with shattered glass for the safety of our team.

If you are sending 3-D art, make sure to wrap it in newspaper or bubble wrap. Add additional packing materials so that your pieces don't roll around in the box. You can also write FRAGILE on the box to try and reduce the chances of it being mishandled in transit.
*** Please note: If we receive 3-D art that has broken during shipping, we will let you know and try to photograph the piece as best as possible.
Tips for Separating Art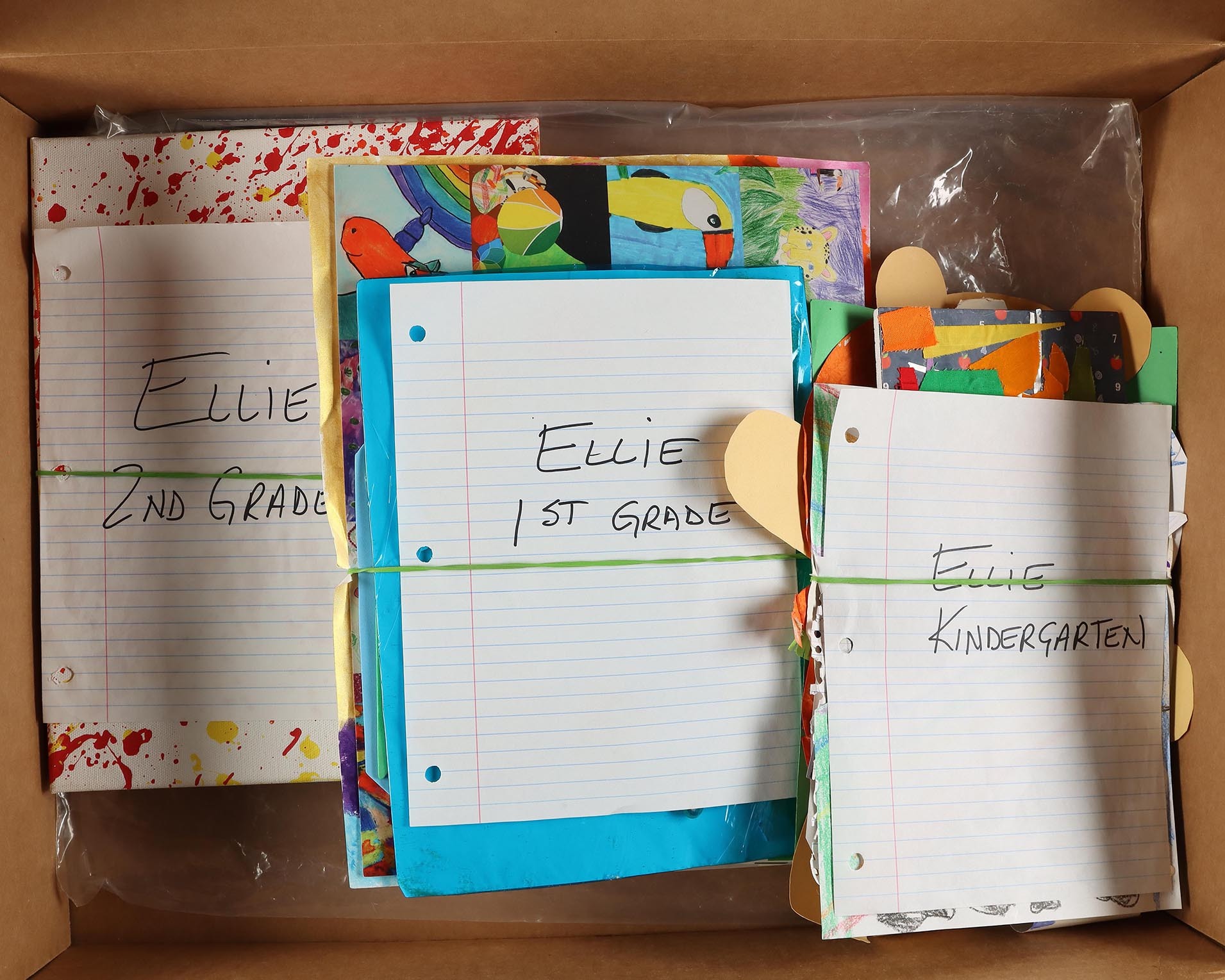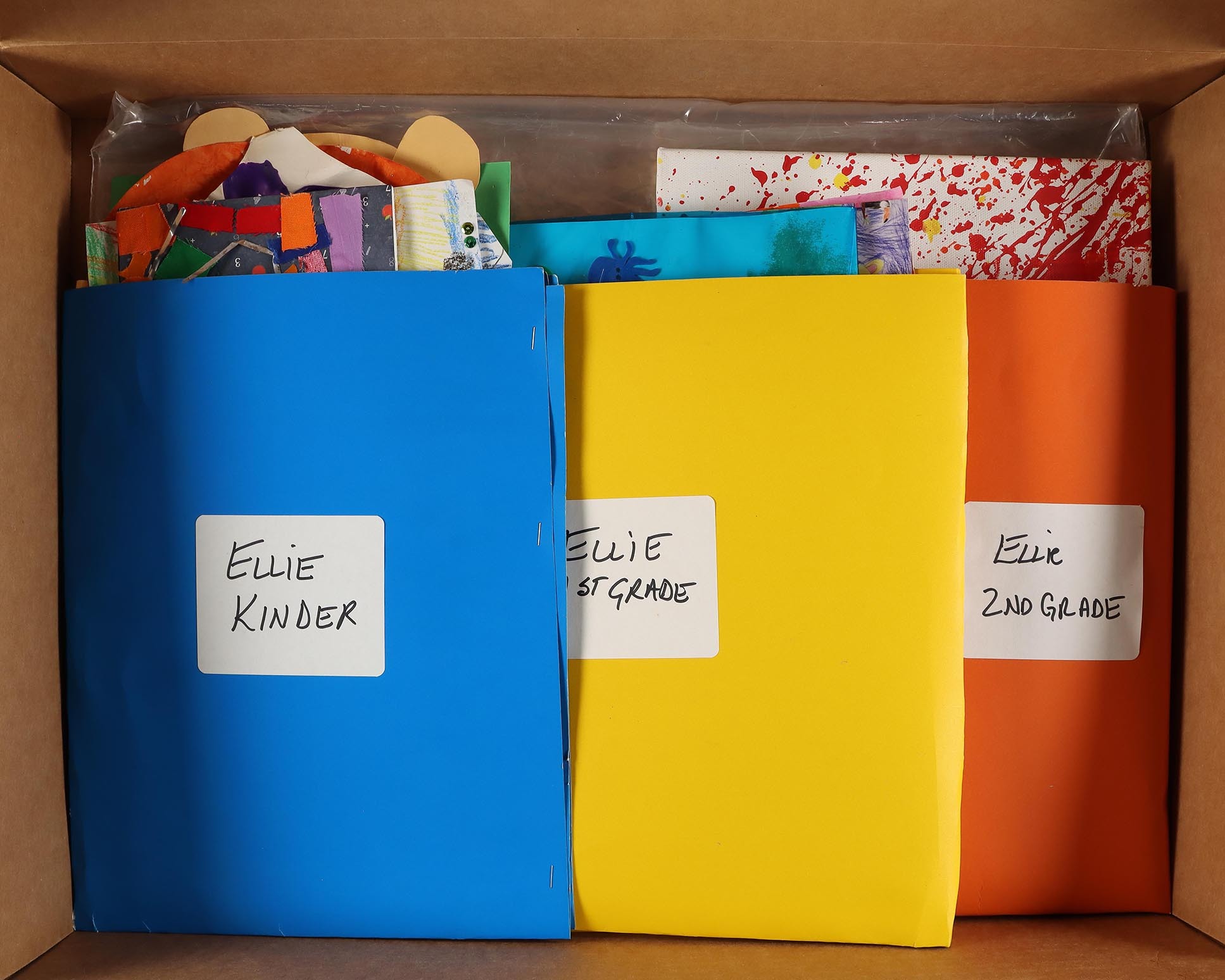 .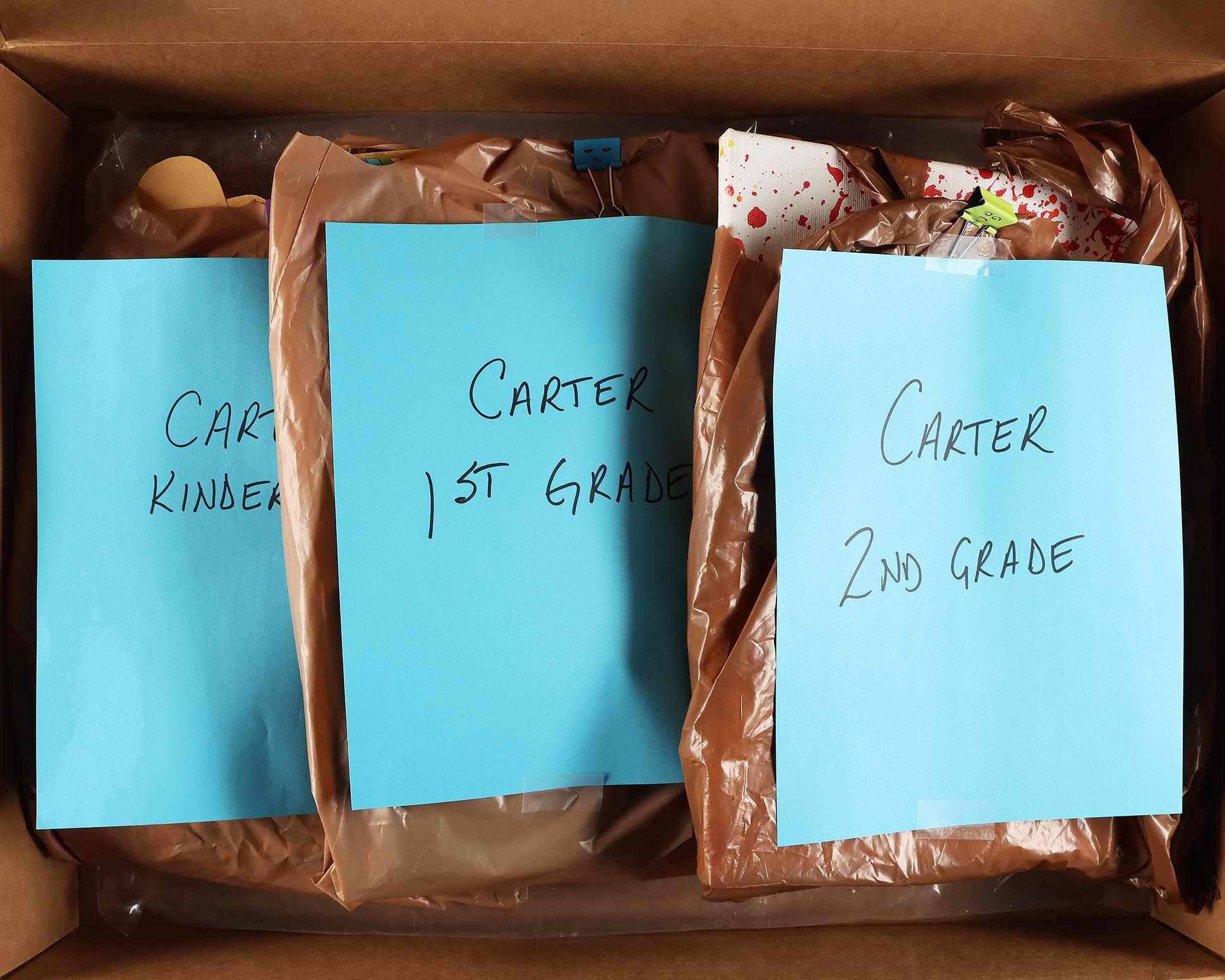 These methods of separating artwork best:
MAKE A GIANT POCKET OUT OF A PIECE OF CARDBOARD
Take a standard-sized piece of poster cardboard, fold it in half and tape the sides- this makes a pocket to hold art and it fits perfectly inside an Artkive Box! You can also write notes on the outside of the folder.
Ziplocks, grocery store bags, trash bags, etc. are great when the art is neatly piled inside and the opening is secured so the art can't fall out. You can also make notes on many of these bags as well.
USE FOIL AND WRAPPING PAPER.
Make a pile of the art and wrap all sides completely in tin foil or heavy-duty wrapping paper; this will keep the art from separating in the box during shipping.
If you choose to use binder clips, please make sure you have secured all art into the binder clip and use multiple if necessary. Please be aware that odd-shaped or small items can slip out!
These methods are not effective:
DON'T USE STRING OR RUBBERBANDS TO HOLD ART TOGETHER.
The edges of the paper can rip in transit.
DON'T USE BINDER OR PAPER CLIPS THAT ARE TOO SMALL. CLOTHESPINS DON'T WORK!

More likely than not, your art will separate in transit if you are putting too many items in one clip. Use multiple clips and multiple piles.
More Tips
Each pile of art should clearly indicate the child/age the art represents.

P

lease avoid rolling art as it can cause warped edges; it is much easier to photograph folded art

While it isn't required, labeling each piece with the child's name and age is a good back up in case art comes out of the piles. You can add dates and labels but these will not be added to your images by our team. They can be added when the art is returned to you.

Covering or wrapping glitter art with a bag is extremely helpful to prevent glitter from spreading throughout the box.

We have a love/hate relationship with sticky notes. When they stay stuck on the proper pile of art, they can be a big help! However, not all sticky notes are created equal; some aren't as sticky as others and some are too sticky and ruin art! If you are going to use sticky notes, please try to use ones that have a good stick to them and are at least 3"x3"; when attaching to a pile or piece of art, try to place it where it will not obscure an image if damage occurs, and try to secure it under a paper or binder clip.

If you have special instructions, please include them in your box. You can also email help@artkiveapp.com and we can make a note in your Artkive Box account.
Most of all, try to have fun! It's an opportunity to stroll down memory lane and reflect on your children's growth and progress. Put on some music or maybe a favorite show you like to binge-watch, grab a tasty beverage and think of it as a nice way to spend an evening or nap time instead of a dreaded chore!
We can't wait to receive your art and turn it into a beautiful book and/or Mosaic Frame!